((Re-posting this because my tumblr decided not to let the music post show this picture. Grr…))

And once again I feel that odd confliction of interests and moral, where my interests vie for starring at him for a good, long, while, and my moral tells me I'm bein' a creeper if I do that.

YOU DRAW THE BEST SHIT.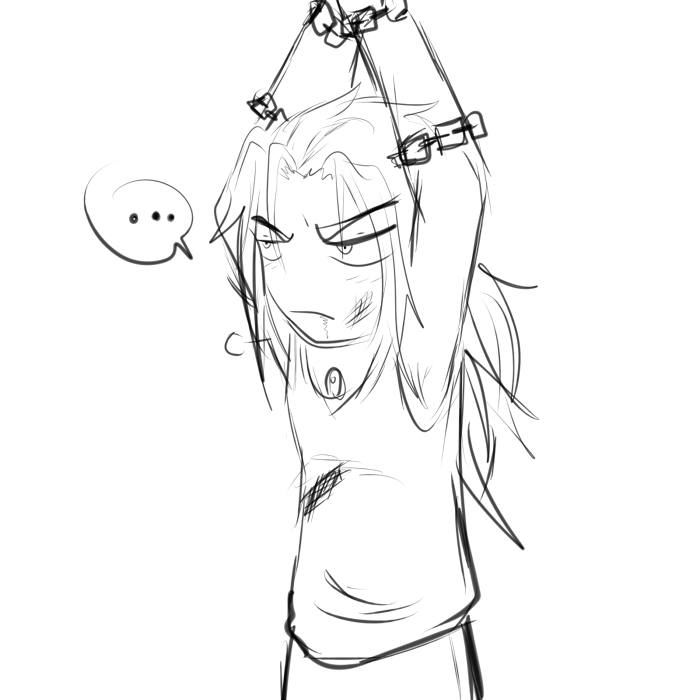 Everyone's busy staring and touching me, and yet no one tries to untie me. People have some weird kinks, here.
((Thanks ;D ))